Missouri River Trip
Dates:
July 17-21, 2021 (SOLD OUT)
Price:
$2499 Single Occupancy or
$2399 Double Occupancy
One of the most popular trout fisheries in Montana, the Missouri River continually produces some of the best fishing in the state, and arguably the largest average fish size. Cycles in fish size and quantity do change from year to year, but the fishing remains phenomenal by anyone's standards. The dates we have chosen should produce fantastic dry fly fishing. PMD and Trico hatches on the Missouri are epic this time of year.
The trip will be limited to six women and our host Jess McGlothlin. For more than fifteen years, photographer and writer Jess McGlothlin has worked in the fly-fishing industry in several countries. Her work has taken her around the globe, leading her to chase fish on six continents.  www.JessMcGlothlinMedia.com
Join us for dinner on July 17th just outside of Craig, Montana (about halfway between Helena and Great Falls, MT). We will be hosting our small group at a scenic, private residence and catering dinner and breakfast in each day. Three days of guided fishing should produce large trout attacking your dry fly in skinny water. We've reserved top guides for those three days through Headhunters, including Whitney Gould.  Whitney came to the Mo' after a long career at AK West in Alaska, where she was an integral part of a guide staff that pioneered Spey fishing for King Salmon. Whitney is a 5-time Spey-Orama world casting champ, and is considered one of the world's best two-handed casters.
The Missouri River, MT Fly Fishing Trip 2021
4 nights lodging, 3 days fishing
Price: Single Occupancy $2,499, Double Occupancy $2,399
Dates: July 17-21, 2021 (SOLD OUT)
Arrive: July 17
Lodging: July 17-20
Fish: July 18, 19, 20
Depart: July 21
We will be staying in this beautiful lodge near Craig, MT. There are five bedrooms with multiple sleeping arrangements. You'll love the sweeping views of the valley and the river that really showcases the beauty of Montana and Cascade County. Set high on a hill, the property offers 360 degree views of the mountains, canyons and Missouri River. The home provides full sun and shaded areas, extensive elevated decks, and a side yard for grilling and relaxing; we will be taking advantage of that!
We've got a great chef lined up to have breakfast ready in the morning. We'll have some options for a warm protein-based breakfast or something lighter. Once you return from an amazing day of fly fishing during epic Trico hatches, she will have appetizers ready. Pour yourself a glass of wine and compare notes on the days fishing. We'll have a nice dinner in house and enjoy the evening swapping stories and plotting for the next day. Lunches are also catered for you and will be with your guide. We can accommodate any dietary restrictions and requests.
The closest airports are Helena or Great Falls, MT. You could also drive from Missoula or Bozeman. We will start the trip with dinner on the 17th and depart the morning of July 21st to give you a full day of travel for arrival or departure. It is a bit remote, but you'll be rewarded by this amazing fishery!
Our accommodations are eight miles from Headhunters and we can give you specifics to this remote lodge as the time gets closer.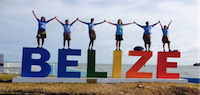 The vision of Ocean Academy is to create an environment where students are welcome to come and learn, regardless of their previous academic achievement or socioeconomic status.