The Green River, Wyoming
Dates:
July 19-23, 2021
Price:
$2,299 Single Occupancy or
$1,999 Double Occupancy
Join us for three days of totally fabulous fishing on the legendary Green River in Wyoming! July fishing on the Green is so much fun with aggressive fish slamming dry flies as the they feast on all summer offers. We see many fish in the 16" – 20" range rising on these beautiful sunny days. Rainbows and Browns over 20" are fairly common and a properly drifted dry fly over these aggressive fighters will raise your rod to the proper landing position in a hurry!
Meet us in Pinedale, Wyoming late afternoon on July 19th and enjoy dinner with the group. We'll have the scoop on the latest fishing reports and plan accordingly! There are quite a few good floats and our guides from Two Rivers will help us select the best sections for the next three days. We'll float and enjoy amazing fishing, Moose, birds and other wildlife. July days on the Green River in Wyoming sell out fast and many anglers were turned away last year. We're grateful to have these amazing days with fabulous guides. If you are interested book early —we know this will go fast!
We'll be staying at the Hampton Inn & Suites in Pinedale, Wyoming. Scenic views of the Wind River range are off in the distance; a short evening drive can offer much more if you are up for another adventure! Wi-Fi, a fitness center, indoor pool and business center are available in the hotel. If you travel you know the Hampton Inn & Suites always offers clean, comfortable rooms and great environments.
Breakfasts each day will be at the Hampton Inn & Suites and include options for protein, fruit, coffee, tea and more. At this time their standard buffet is not being offered due to Covid-19. We'll work with them as we get closer to July to offer the safest options for serving us a quality breakfast. There are many dinner options available including Mexican, Pizza, Breweries and more. We'll work with the group to make nightly selections and accommodate any dietary needs. If July travel standards allow, we'll enjoy the small-town outdoor lifestyle Pinedale offers in the evenings. If we feel safer in a smaller room, we'll have dinners catered to just our group!
If you are driving meet us in Pinedale, Wyoming on July 19th. We'll stay at the Hampton Inn & Suites July 19-22nd, but if you'd like a room in Pinedale, Wyoming on the 23rd we can help you get a room for an extra night. Fishing dates are July 20, 21 and 22.
Flights into Jackson Hole, Wyoming have become very competitively priced -and what a beautiful view from the plane. Pinedale, Wyoming is a quick hour and 45-minute drive away.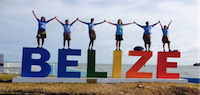 The vision of Ocean Academy is to create an environment where students are welcome to come and learn, regardless of their previous academic achievement or socioeconomic status.