Back to Basics
Dates:
June 26-28, 2021 Jackson Hole, WY
July 17-20, 2021 Ennis, MT
Price:
$795 Jackson Hole, Wy
$1395 Ennis, MT Includes Food and Lodging
Learn in two days what could take years to discover on your own! Our goal is to introduce you to what you will encounter in the world of fly fishing. We stress confidence in the outdoors and using your power of observation to make smart outdoor decisions based on the world around you. You will learn from accomplished casting instructors the basics of a good cast as well as advanced casting techniques. We teach knots, equipment, entomology, how to read water and think like a fish! Our objective is to make you an independent angler by teaching you the basics and build from there -or help you to get rid of bad habits. This school is great for beginners and experienced anglers. All schools include two days of instruction, rod fees, written material, lunch and equipment.  Small classes and low instructor-guide ratio provides BIG FUN!
We'll be staying at El Western in Ennis, MT. Timeless and beautifully maintained, the log cabins and lodges of El Western are a unique blend of authentic "Old West" style and modern comfort. Hand-peeled logs and knotty pine paneling with original furnishings compliment the tile baths, thick towels, and fluffy pillows. A stay in genuine Montana log cabins or lodges is a step back in time to the great Montana lifestyle; and a reminder that the world wasn't always in such a hurry.
Jackson Hole, WY – The Jackson airport has great connections from major metropolitan areas. It is also an easy drive from Idaho Falls, Idaho. It is highly recommended to have a car while you are there as we do travel to our training locations and there are several amazing sites past participants have wanted to check out during the evenings while in the Jackson Hole area.
Ennis, MT – Fly into the Bozeman, MT airport and drive about an hour to meet us just .7 miles south of Ennis, MT. We are also 70 miles out of West Yellowstone, MT. West does have some daily flights but isn't as big as Bozeman. If you've never seen the park and would like to extend your trip, this is an easy drive and great experience
We have group rates in Ennis and can help with recommendations for Jackson Hole lodging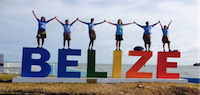 The vision of Ocean Academy is to create an environment where students are welcome to come and learn, regardless of their previous academic achievement or socioeconomic status.