Deposits & Cancellations:
A 50% deposit is required to hold both space and guides on all packages. No space or guide will be held without receipt of deposit. Full pre-payment is due at RWFFA 90 days prior to arrival.
Covid Option: At this time a 25% deposit is an option for those wanting to secure their place with the balance due 90 days prior to arrival.
In the event of cancellation your full deposit will be applied for any future RWFFA trip or school within three years. It is also transferable to another person up to three years. Every attempt will be made to find another RWFFA special fly fishing experience for you.
Terms & Conditions:
Changes by Reel Women Flyfishing Adventures:
It is the intention of Reel Women Flyfishing Adventures (RWFFA) to operate all trips and schools as advertised. The paying customer agrees to all terms and conditions of RWFFA as a contract of acceptance. RWFFA reserves the right at any time to cancel or change any of the facilities, services or prices described on our website and to substitute alternative arrangements of comparable monetary value.
RWFFA will cancel the charter if it is unsafe to go out due to weather. In this case, a full refund will be credited.
RWFFA reserves the right to determine who travels or participates in all RWFFA schools and trips based on health conditions of participant. If you are contagious you may not attend.
Changes by our Angling Guests:
Any changes to the original booking must be confirmed in writing by the person signing the booking form and must be accompanied by an administration fee of $100 US per booking in addition to any other costs the company, RWFFA may incur. Cancellation's will be honored with rescheduling a new date within three years.
Bad Weather Days:
On bad weather days we still fish as long as it is safe. It's up to the angling guest to decide if they can handle the conditions. RWFFA will reschedule during your stay if there is guide availability.
Angling guests are exposed to weather as they fish. We ask anglers to be prepared with brimmed hats, sunscreen, rain gear and waders as required. These items are noted with our pre-trip packing list provided upon deposit.
All angling guests agree that there will be elements of sun, wind and rain exposure and that they can handle these conditions. If at any time the angling guest requires special attention it is up to the guest to communicate this to the guide.
All angling guests will provide RWFFA with any known allergies or special medical conditions. All angling guests agree to these conditions. Failure to notify RWFFA of any allergy or medical condition is a breech of this contract.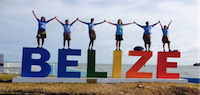 The vision of Ocean Academy is to create an environment where students are welcome to come and learn, regardless of their previous academic achievement or socioeconomic status.