Womens Madison
River Trip
Dates:
July 10-17, 2021 Sold Out!
July 9-15, 2022
Price:
Single Occupancy $3,295 or
Double Occupancy $2,995
This is one of the favorite Montana trips and it fills quickly every year. We spend seven nights on the Madison River with six days of fishing. Three days of fishing from a drift boat with guides. The other we wade different sections of this iconic river to give you the full  Madison River experience. There will also be clinics with Lori-Ann on those days. You'll also have the ability to fish independently but ask questions as we'll be nearby to help or net your fish!
We anticipate the Salmon Fly Hatch coming off during this week each year. Those fish are hungry and slam the big bugs when they hit the water! Prime fly fishing dates and what a blast it is!
We'll be staying at El Western in Ennis, MT. Timeless and beautifully maintained, the log cabins and lodges of El Western are a unique blend of authentic "Old West" style and modern comfort. Hand-peeled logs and knotty pine paneling with original furnishings compliment the tile baths, thick towels, and fluffy pillows. A stay in genuine Montana log cabins or lodges is a step back in time to the great Montana lifestyle; and a reminder that the world wasn't always in such a hurry.
Fly into the Bozeman, MT airport and drive about an hour to meet us just .7 miles south of Ennis, MT. We are also 70 miles out of West Yellowstone, MT. West does have some daily flights but isn't as big as Bozeman. If you've never seen the park and would like to extend your trip, this is an easy drive and great experience!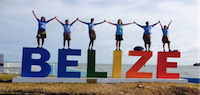 The vision of Ocean Academy is to create an environment where students are welcome to come and learn, regardless of their previous academic achievement or socioeconomic status.