Womens Yellowstone
River Trip
Dates:
September 18-22, 2021
Price:
Single Occupancy $2,995
Fall in Montana is spectacular and we'll have prime hopper season to chase those big brown trout! You'll have a blast with hoppers or streamers this time of year.  There are many stretches of the Yellowstone near our lodging that are on the bucket list and a very short driving distance. We'll use the advice of our local guides for daily selections and there will be plenty of shots at big trout! Four nights and three days guided fishing on the amazing Yellowstone River in Big Sky Country. Take in the wildlife, fresh air, good friends and Montana Living!
We'll be staying at the beautiful Short hill lodge near Livingston, MT. An amazing log cabin structure with all of the amenities. Wildlife abounds and views of the Yellowstone river and two Montana mountain ranges can be seen from the deck or inside the cozy cabin. One of Paradise Valley's finest!
If you have not been out west you may want to think about a trip extension to see Yellowstone National Park, Teton National Park or even just a night at Chico Hot Springs. Chico Hot Springs is an experience in itself and only 15 minutes away. Paradise Valley is aptly named and you will find yourself immersed in the flyfishing and Montana living!
Montana style home cooking by our own chef's will be ready each night when you return from fishing. Lunches will be packed for you each day on the boat or your day out. We rise early out west, so breakfast will be your choice at a breakfast bar with great options to get you on the river as the trout are rising!
Fly into Bozeman, MT and we'll arrange a shuttle or you can drive to our lodging destination near the north entrance of Yellowstone National Park. It is about 20 minutes outside of Livingston, MT. If you have not seen Yellowstone National Park a trip extension can easily be arranged! It is gorgeous in the fall and something everyone should see at least once!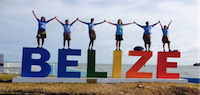 The vision of Ocean Academy is to create an environment where students are welcome to come and learn, regardless of their previous academic achievement or socioeconomic status.