The World's Best Travel Protection
Since 2004, Global Rescue has been the worldwide leader in field rescue, evacuation, security extraction, and virtual health services. Global Rescue memberships start at $119, with annual memberships for only $329. We strongly recommend protecting the cost of your trip and other non-refundable travel expenses with travel insurance.
Global Rescue's Signature Travel Insurance allows you to insure all of your expenses and covers all flyfishing activities. While a Signature Travel Insurance policy can be purchased at any time, purchasing a policy within 20 days of making your initial trip deposit gives you the widest range of policy options.
To purchase a policy, click the Global Rescue link below or call +1-617-459-4200 and give them the code 'Reel Women'.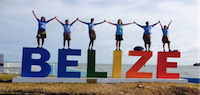 The vision of Ocean Academy is to create an environment where students are welcome to come and learn, regardless of their previous academic achievement or socioeconomic status.